THE CHALLENGE

Buttery is a cake shop located in Nagoya, Japan that encompasses elegance, approachability and quality.

Working with my AD and the existing Buttery logo, we had to create visuals and packaging that communicated a tone that was not only fresh and engaging, but also elegant and tasteful.



Client: BRASS
Year: 2020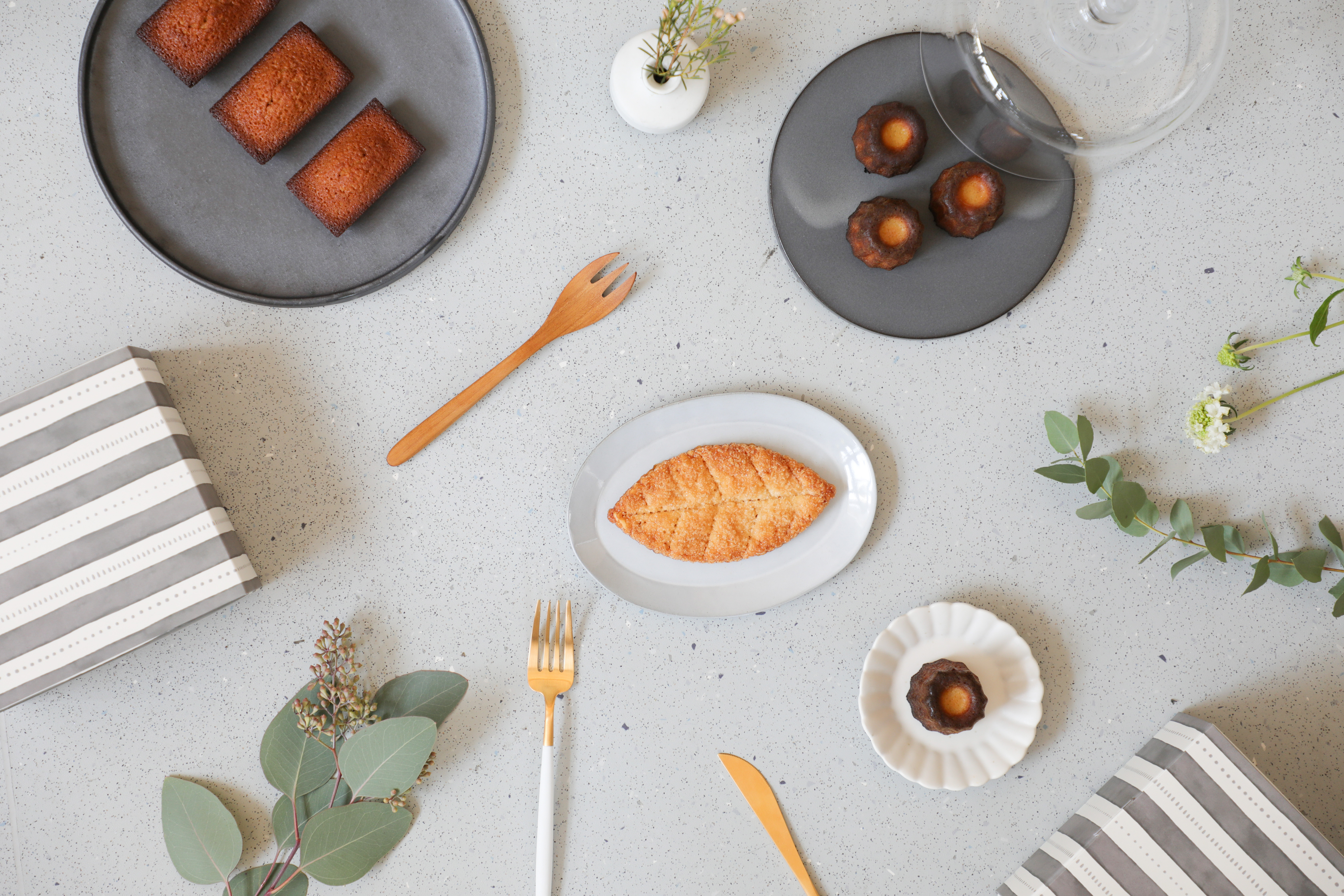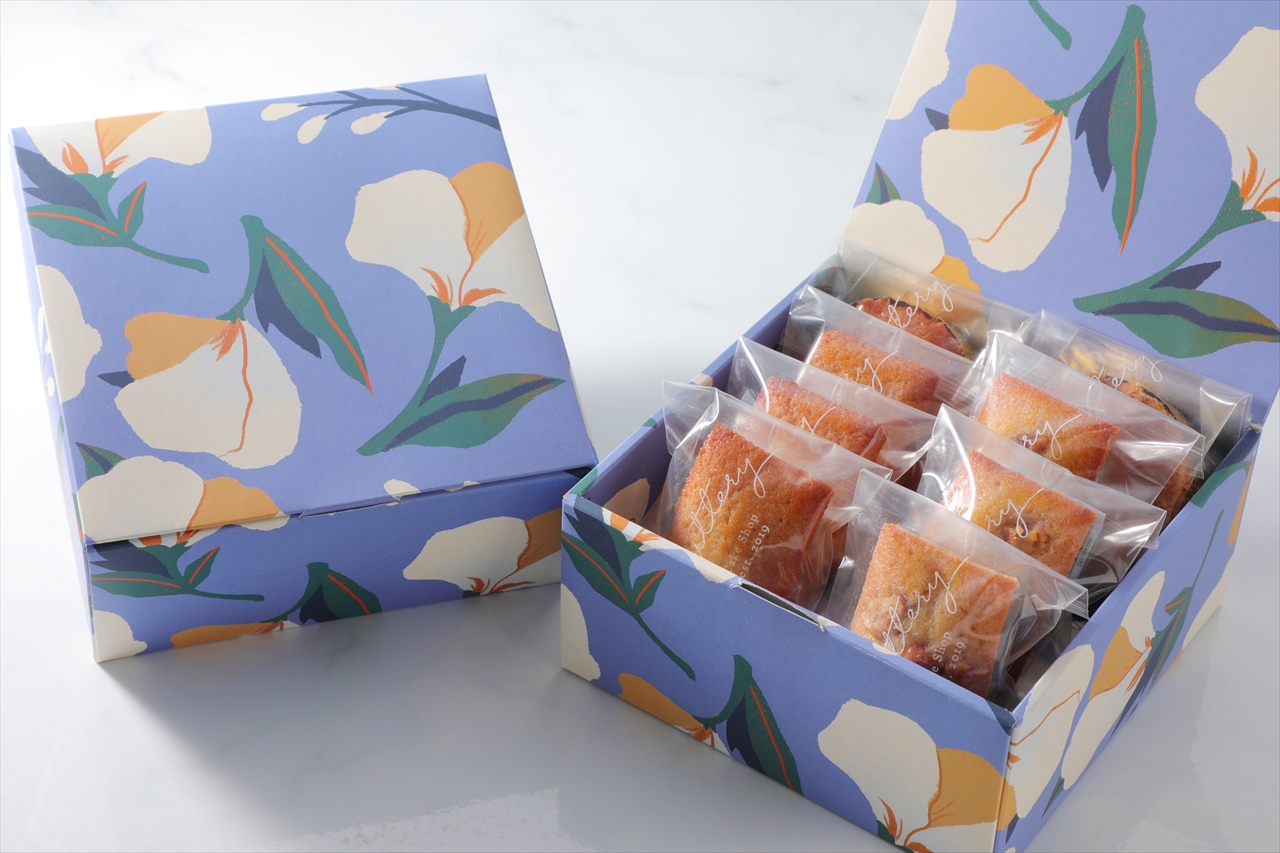 We considered different directions for the initial 6 boxes – a mix of different and timeless visual styles.

A particular challenge for holiday and special boxes was to ensure each design felt unique in a slew of festive designs, and still captured the Buttery look and feel.
We also designed a website for Buttery that communicates the brand identity in its simplicity and ease of use.


THE CHALLENGE

For the year 2021, the School of Visual Arts' thesis topic is 'Repositioning Culture: Protection', in light of considering what protection means as we move forward from the COVID-19 pandemic.

My team's focus was Housing Insecurity in the U.S, and our thesis can be viewed here. We were tasked with repositioning the Department of Housing and Urban Development (HUD) - the government agency responsible for national policy and programs that address America's housing needs.

School of Visual Arts Thesis
Year: 2021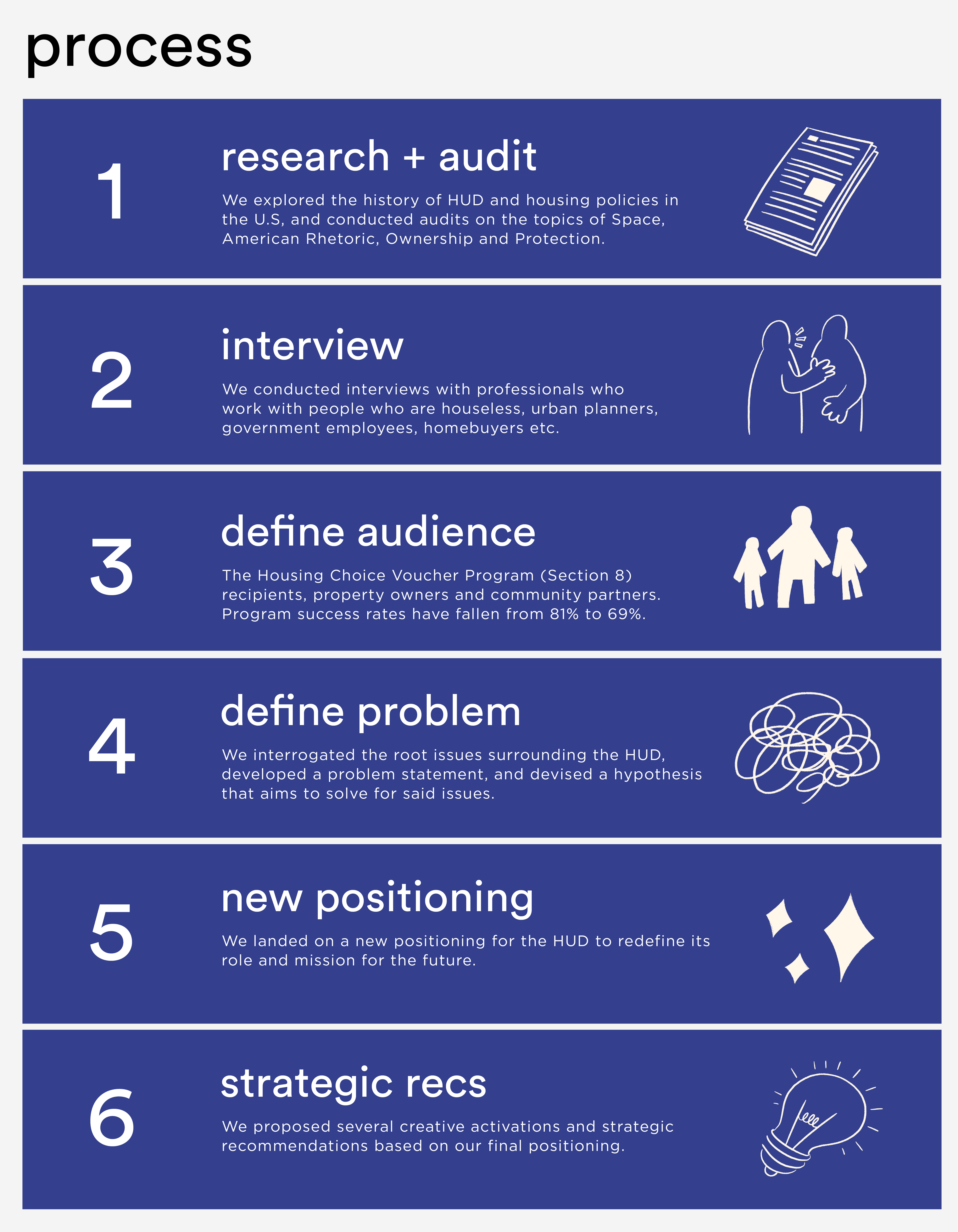 Strategic Recommendations
I. RENAMING

The Department of Housing and Urban Development [HUD] will rebrand itself as the Department of Home Planning and Equity, or HOPE.
II. HOME IS A HUMAN RIGHT AWARENESS CAMPAIGN


Push for conversations that challenge the language and stigma around housing insecurity through large-scale murals and posters.

II. HOME DATABASE


Allows HOPE to reimagine their resources and utilize data to make timely and relevant decisions.

A tool to increase personal agency through choice, while simultaneously allowing HOPE to centrally collect consumer data.

Provides access for Section 8 tenants to pivotal resources and material.

IV. HOME ADVISORY COMMITTEE


Part of making home possible is making safe environments, physically and emotionally.

Comprised of experts from various fields to equitably examine the physiological and psychological needs of individuals and communities.

Responsible for creating guidelines, informing policies, and designing and advising programs

THE CHALLENGE

A 100 day project is a creative endeavor devised by Michael Beirut, where one undertakes a creative project, doing it every day for 100 days, and sharing the process online. For my 100 days, I illustrated 100 funeral rites and traditions from around the world on the Instagram @100funeralrites.

This project was created to change the way we approach the subject of death and begin to shift conversations on dying.

Year: 2021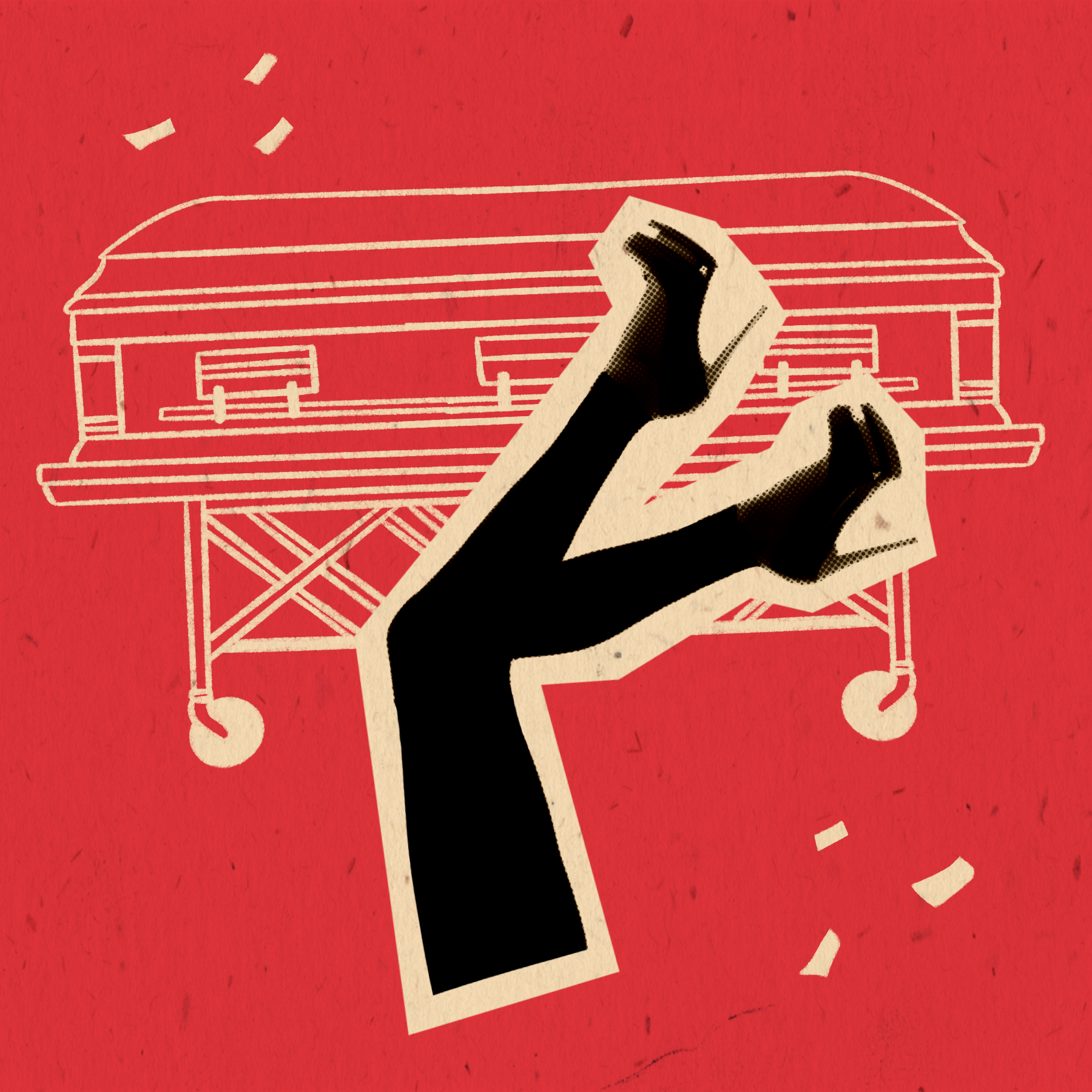 FUNERAL STRIPPERS | TAIWAN

Funeral strippers are usually women hired to sing, dance, and sometimes remove their clothing at a funeral in order to celebrate the life of the deceased as well as attract mourners. It is most common in Taiwan, where there has already been an established custom of hiring professional entertainment to perform at funerals.

Not only is it intended to boost attendance to make for a 'well-attended funeral', the purpose of funeral strippers is to 'appease wandering spirits' and may also be seen as a flaunting of wealth from the mourning family.
ANTYESTI | HINDU COMMUNITIES

Antyesti means 'last sacrifice', and is the last rite of passage - or 'samskara' in Hindu tradition. The exact details depend on region, age, gender, and caste of the dead - but all typically involve cremation. Funeral rites are usually completed within a day of death. The body is washed, wrapped in cloth, and then taken to a pyre near a river.

In Hindu texts, the human body is believed to be comprised of five elements - air, water, fire, earth and space. This last rite is passage is meant as a return of the body to the elements and its origins.

THE CHALLENGE

St. Jude Children's Research Hospital is a renowned cancer research institution that treats kids from all 50 U.S states and around the world, free of charge. There are currently nearly 11 million donors, and the average donor's age is 55.

To ensure its legacy and sustain the hospital's financial needs in the future, St. Jude needed to attract and retain a new generation of donors. My team was assigned to develop a strategy that positions St. Jude as the charity of choice for Gen Z and multicultural audiences.

In our research, we discovered that many of the Gen Z cohort are highly entrepreneurial, and incredibly socially conscious.
Client: St. Jude Children's Research Hospital
Year: 2021
Strategic Recommendations
I. INFLUENCER STRATEGY

We recommended St. Jude to rally Gen Z Influencers with compelling side hustles to be the face of the campaign to build brand awareness.

The campaign would be kicked off with Hustle for Hope Live – a week–long lineup of influencers hustling live to fundraise.

II.MAINSTREAM ENGAGEMENT


Branded hashtag pages on TikTok, as well as platforms like Instagram Tiltify will allow hustlers to stream on whichever social media suits them best.

The mascot of this campaign, St. Hustle, is a cheeky take on the idea of "sainthood" and hustle culture. It can be used as a brand equity – as a sticker, emoji and more.

III. VOLUNTEER EXPERIENCE

We proposed matching patients and hustler volunteers with common passions. i.e pairing a patient who is obsessed with crafting with a hustler who makes her own rugs!

A full circle moment that unites patients and hustlers through meaningful and entertaining experiences.

THE CHALLENGE
As a love letter to my upbringing in Singapore – a 'visual essay' of my life, I created 4 commemorative postcards inspired by Carl Faberge's eggs. Each piece represents a different stage and memory from my youth.

Faberge eggs, known for their opulence, are a storytelling device. Through this project, I sought to reconnect with my childhood and memories growing up in Singapore.
Year: 2018